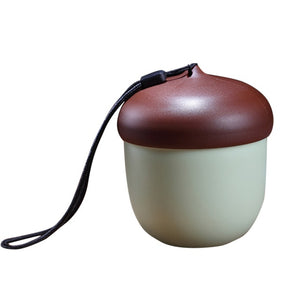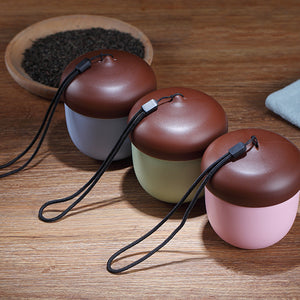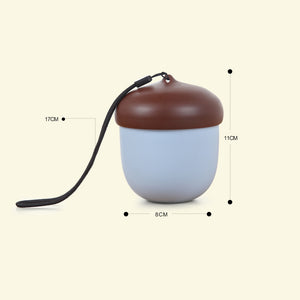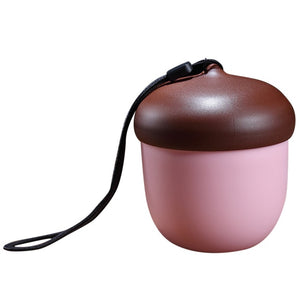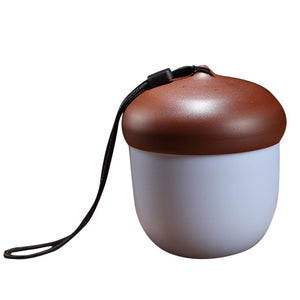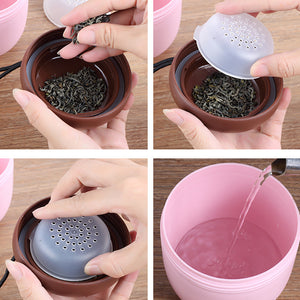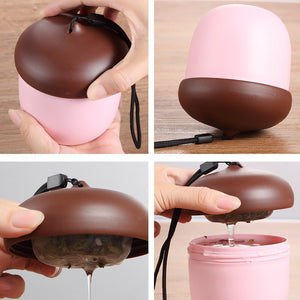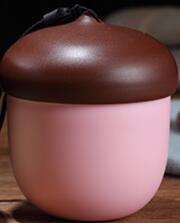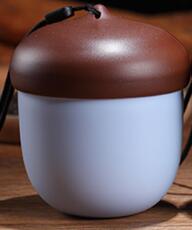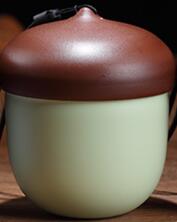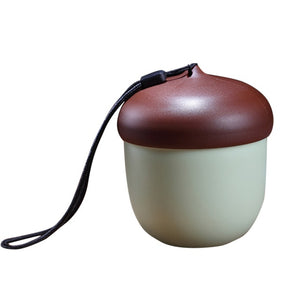 Acorn Tea or Water Bottle
The symbol of the C-Team. Holding one of these while entering Dran & Courtier will not actually cause you to enter the Test Market, however, you can brew some tea in it to produce a very tasty beverage. Maybe you can get in if you paint the lid gold?
I would use this for cold brewing, instead of hot brewing since there is no thermal insulation on this. Most suitable for teas with large leaves unless you are using a pre-filled or fill-it-yourself tea bag. Just put your tea in the basket inside the lid, add room temp or cold water to the cup, put it together and leave it upside down in the fridge over night. By morning you'll have a nice cold refreshing tea to drink, no hot water required.

Material: PLASTIC
Capacity: 10 oz
Boiling Water: Applicable
Thermal Insulation Performance: None
This product ships direct from the manufacturer, so increased shipping times should be expected. It will usually arrive within 30 days.