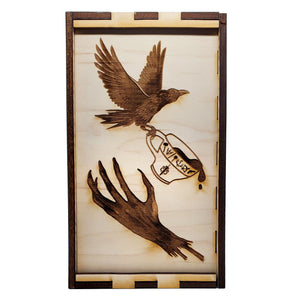 Critical Role -VM Deluxe Box
Want to try everything in a collection and see which ones are your favorites? This includes .5 oz of loose tea of each variety in the Critical Role - Vox Machina Collection!
Includes:
Sorry it's not Ale
Aramenté
Lord de Rolo
Blessing of the Everlight
The Bard's Spice is Nice
Fate-Touched
Lady de Rolo
My Little Trinket
What's more is this box will double as a great place to stash trading or playing cards, dice, or other miscellaneous items! Each box will comfortably hold four 60-card sleeved decks or maybe a bajillion dice... I haven't counted so I'm not sure, but it's got some room.
These boxes take a little extra time to make so the order processing time will be longer.