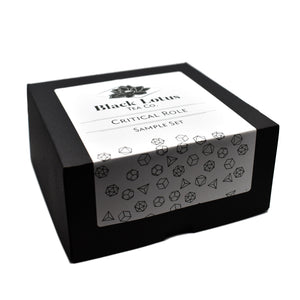 Sample Set - Critical Role
Want to try everything in a collection and see which ones are your favorites? This includes .5 oz of loose tea of each variety in the Critical Role Collection!
Includes:
Long May He Reign
Graveyard Tea
Familiar Frumpkin
Yasha's Book of Flowers
Fancypants
Dirty Wizard
Monk of the Cobalt Soul
Potential
Nott the Brave... And Drunk!