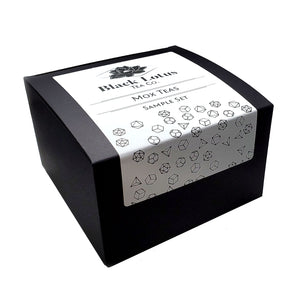 Sample Set - Mox Teas
Want to try everything in a collection and see which ones are your favorites? This includes .5 oz of loose tea of each variety in the Mox Teas Collection! Available in two different options.

 The first includes:
Mox Sapphire
Mox Ruby
Mox Emerald
Mox Jet
Mox Pearl

The second option includes the above and also a sample of Black Lotus Tea!