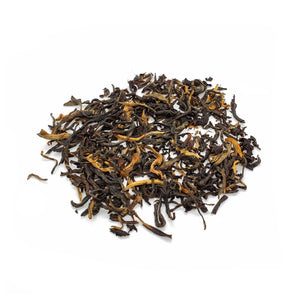 Sorry It's Not Ale
Tasting notes: With this one I wanted to create a nice breakfast blend. Simple and strong. Keemun, with it's mineral flavor is the primary black, but is tempered a little and rounded out with chocolaty Yunnan, and a little bit of maltyness is added by some Assam.
Grog would, of course, prefer to slam down some Ale, but if there wasn't any maybe this would be a good substitute.

Blended with: Keemun black tea, Yunnan black tea, Assam black tea.